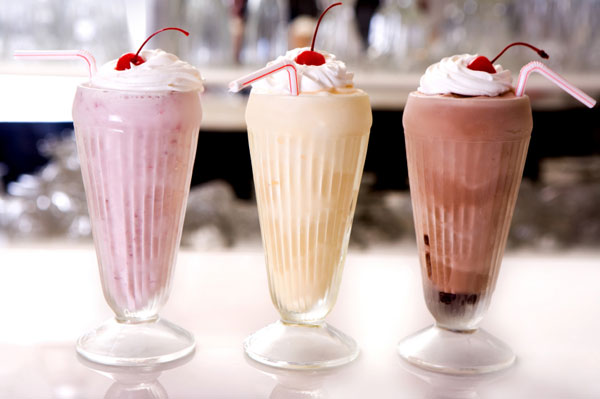 Milkshakes!!
One of my favorite desert drinks is a milkshake. They have so many differnt kinds and flavors that if you try one flavor you can't just say you don't like milkshakes, you have to try many other flavors to varify that you don't like them. The three most popular flavors are chocolate, strawberry, and vanilla. Personally my favorite kind is chocolate but sometimes extra flavors are sold/ made too. Many times whipped cream with a cherry on top is what you'lle find on top of a milkshake. Milkshakes aere super easy to make, all you need is chocolate syrup, ice cream ( vanilla or chocolate), milk, and a blender to make a chocolate milkshake. Here is a recipe and directions on how to make a chocolate milkshake.
Ingredients
3 scoops chocolate ice cream
chocolate syrup
1/2 cup of milk
Directions
In blender combine all ingredients and blend until smooth. Pour into glass and serve.